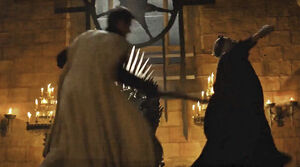 Regicide, also known as kingslaying, is the deliberate act of murdering a monarch and is considered one of the most serious and stigmatized crimes in the Seven Kingdoms. Whoever commits it is dubbed a kingslayer. It usually refers to the act of killing one's own king, making the act a form of oathbreaking. Killing a king in battle is generally not considered kingslaying, particularly if the dead king is a rival to one's own or an otherwise declared enemy.
Somewhat like kinslaying, incest, or violating guest right, anyone who kills a king is believed to be cursed. Because the King of the Andals and the First Men is blessed by the High Septon of the Faith of the Seven at his coronation, it is considered a heinous crime in that religion to kill the king. This applies even when the king is a reviled tyrant.
Known and alleged kingslayers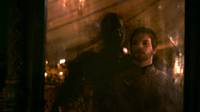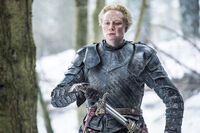 Quotes
In the books
In the A Song of Ice and Fire novels, the taboo against kingslaying is much the same.
Jaime Lannister directly states that in the eyes of gods and men, kinslaying is considered to be even worse than regicide - thus while men often think of him as honorless and call him "the Kingslayer", Jaime still has major personal reservations against kinslaying, which would make him sink even lower on the moral scale. Unlike Cersei, Jaime actually never liked Joffrey and recognized him for the sociopathic monster that he is. Having already killed one king, and been made a social pariah for it, Jaime no longer had any personal restrictions on simply killing another king. Even so, Jaime never considered killing Joffrey to remove him from the line of succession, not because he was a king, but because if nothing else, Jaime would not kill his own son.
See also
References