Wiki Targeted (Entertainment)
Play Sound
HBO is developing multiple prequel projects to follow the main Game of Thrones TV series.
As of June 2018, four different pitch ideas are being considered, by four separate potential showrunners. David Benioff and D.B. Weiss will not return to write for subsequent projects. George R.R. Martin has seen the pitch ideas and will personally be a co-producer on two of them.
Martin has insisted that these upcoming projects be called "successor shows" or prequel projects, but not "spinoffs" - feeling that "spinoff" implies a deeper connection to the Game of Thrones TV series, but any potential ideas they are considering take place generations or centuries before the main TV series, and would not feature living characters or returning actors. Martin has also confirmed that they are not considering any sequels set after the main Game of Thrones TV series.[1]
On October 29, 2019, HBO officially ordered House of the Dragon, a prequel set 300 years before the events of the main show. 
House of the Dragon
Main article: House of the Dragon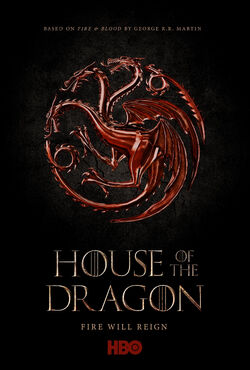 While details are scarce, House of the Dragon will heavily involve the dragonlord ancestors of Daenerys, as well as the Dance of the Dragons. The prequel goes back 300 years to center on the beginning of the end of the once all-powerful dynasty that dominated the Seven Kingdoms.[2]
Ryan Condal and Miguel Sapochnik will serve as showrunners and executive producers. George R.R. Martin, Vince Gerardis, Sara Hess, and Ron Schmidt will also serve as executive producers, with Greg Yaitanes as co-executive producer.[2] It received a 10-episode straight-to-series order. Miguel Sapochnik will direct the pilot and additional episodes.
Overview: The War of the Five Pitches
Origins: May 2017 - June 2018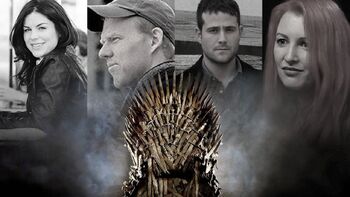 On May 4, 2017, HBO announced it had ordered pitch scripts for four separate Game of Thrones prequel projects. While the identity of each prequel was not revealed, the four potential showrunners were announced as:
David Benioff and D.B. Weiss do not intend to be involved in the prequel projects, though they technically remain attached as executive producers due to owning the production rights.[3]
George R.R. Martin subsequently made an extensive post on his personal blog about the announcement.[4] Martin confirmed that while at the time, HBO announced only four prequel pitches, a fifth had also just been presented, but for some reason wasn't included in HBO's announcement. It was only confirmed four months later, on September 20, that the fifth prequel pitch was being developed by Bryan Cogman.[5] Ultimately, Cogman's fifth prequel is probably the one that was announced as being "shelved" by HBO in June 2018, after he left to work for Amazon.
Martin explained in his blog that he first discussed making prequel series with HBO in August 2016 (after Season 6 of the main series finished airing). At the time, he pitched two prequel ideas: one of these continued as one of the announced set of five ideas (it is unclear which one), while the other idea was rejected and never made it that far.[6]
The only clue Martin gave in 2017 about the identities of the five prequel pitch ideas was that one of them was not "set in Westeros" - though whether he meant it didn't take place in Westeros at all, or had parallel storylines in Westeros and Essos, is unclear (i.e. Daenerys Targaryen's storyline in Season 1 isn't "in Westeros" but that season does not exclude Westeros, with other characters).[7] Martin also gave two other brief pieces of information, confirming that none of the ideas being pitched is a sequel to the main series (considering that the main novels aren't even finished yet) but prequels, and will not include any living characters from the main series. Moreover, he officially ruled out a few prequel ideas (see below). As Martin said:
"Every one of the concepts under discussion is a prequel, rather than a sequel. Some may not even be set on Westeros. Rather than 'spinoff' or 'prequel,' however, I prefer the term 'successor show.' That's what I've been calling them."[8]
Jane Goldman and Carly Wray's projects both have George R.R. Martin himself attached as a co-producer, though he has had ongoing story discussions with every showrunner:
"It was stated in some of the reports that I am working with two of the four writers. That's not quite right. I've actually been working with all four of the writers. Every one of the four has visited me here in Santa Fe, some of them more than once, and we've spent days together discussing their ideas, the history of Westeros and the world beyond, and sundry details found only in 'The World of Ice & Fire' and 'The Lands of Ice & Fire'...They are all amazing talents, and I am excited to be working with them. In between visits, I've been in touch with them by phone, text, and email, and I expect there will be a lot more back-and-forth as we move forward."[9]
HBO executives have said that, due to the massive logistics involved, only one of these projects will be produced as a full TV series at any one time. HBO representatives have repeatedly stated that they don't intend for the first prequel to air immediately after the Game of Thrones series finale (in the sense that it won't premiere the same night as the series finale, a promotional style other franchises have followed in the past). Martin believes that HBO is aiming for the first one to premiere in 2020, one year after the Game of Thrones series finale.
It is unknown if all five pitch ideas are even meant to be full "TV series" lasting in the range of 4-5 TV seasons, or take the form of a one-shot miniseries, a high-budget TV movie, etc. If one of them is a one-shot special, not a full TV series, it's possible that it might go into production alongside one selected as the main "ongoing full TV series" - depending on its scale and format - but nothing is established yet.
Pilot orders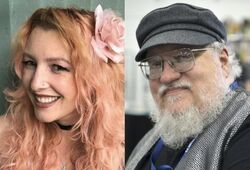 On June 8, 2018, HBO announced that it has ordered a live-action pilot episode for Jane Goldman's prequel pitch, and revealed its identity: it will be about the Age of Heroes and the Long Night that occurred during it, when the White Walkers first appeared and nearly destroyed the world.
On June 11, 2018, George R.R. Martin made a post on his personal blog to congratulate Goldman, and give an update on the current status of the prequels:[10]
As Martin had implied in an earlier blog post, one of the five pitch ideas has been rejected (though he didn't identify which one).

It is unknown why Cogman's pitch was announced later than the other four in 2017 - it is unclear if this indicates that HBO wasn't as confident in it, which would imply that it was the idea which was dropped. It is equally possible, however, that one of the other four pitches is the one that was dropped (Cogman's pitch may have taken four months to confirm simply due to background contract and scheduling negotiations).

Goldman's project has been ordered to pilot, but this is no guarantee that it will be a full series pickup (considering that even the original pilot episode for Game of Thrones itself was rejected, and the project nearly cancelled afterwards).
The three remaining prequel pitches are still in active development. Goldman's pilot has by no means been settled upon as the finalist. HBO has given Martin the impression that at least one, and possibly all three, of the remaining pitches will actually get orders for pilot episodes of their own. HBO will then apparently choose which idea to order a full series for based on the strength of these two-to-four pilots.
Bloodmoon: The Long Night prequel
Main article: Bloodmoon
On June 8, 2018, HBO put out a press release that it had ordered a pilot episode for the prequel pitch by Jane Goldman - with George R.R. Martin attached as a co-producer. It provided this short description for the prequel:
"Taking place thousands of years before the events of Game of Thrones, the series chronicles the world's descent from the golden Age of Heroes into its darkest hour. And only one thing is for sure: from the horrifying secrets of Westeros's history to the true origin of the White Walkers, the mysteries of the East, to the Starks of legend...it's not the story we think we know."[11]
The White Walkers first attacked during the Long Night, which occurred some 8,000 years before the War of the Five Kings and narrative of the main series, during a historical epoch known as the Age of Heroes.
On June 11, 2018, George R.R. Martin commented on the announcement in his personal blog. He said that he personally thinks this prequel should be titled "The Long Night", but he doesn't have final say - and he suspects HBO will probably put the words "Game of Thrones" in it too so audiences know it's a related project ("Game of Thrones: The Long Night", "The Long Night- A Game of Thrones Story", etc.).[12]
Naomi Watts will portray the lead character in the series, described as "a charismatic socialite hiding a dark secret".[13] Josh Whitehouse will also star in the series.[14]
On January 8, 2019 it was announced that Naomi Ackie, Denise Gough, Jamie Campbell Bower, Ivanno Jeremiah, Georgie Henley, Alex Sharp, and Toby Regbo would make up the rest of the main cast and S.J. Clarkson would direct the pilot episode.[15]
On October 29, 2019, it was confirmed that the spin-off was officially canceled.[16]
Empire of Ash: The Doom of Valyria prequel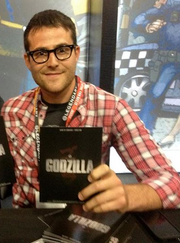 In July 2018, an extensive report leaked to Game of Thrones Wiki itself that Max Borenstein's prequel is about the Doom of Valyria, titled Empire of Ash.
This is the prequel Martin was alluding to as "not set in Westeros". It includes not only "Valyria", but all of its provinces across the continents of Essos and even Sothoryos (their world's Fantasy analogue of Africa). Martin has described Valyria as "like the Roman Republic, with dragons", and the leak describes the parts of Sothoryos it will show as "comparable to provinces in Roman North Africa". The Valyrians had conquered half the known world, so a wide range of areas may also appear in it, from the Free Cities to Slaver's Bay. It was also confirmed that characters from the Summer Islands and even Yi Ti (Fantasy China) will appear.
This prequel is actually about the events leading up to the Doom of Valyria, as the dragon-lords tear their realm apart in civil wars, culminating in the Doom at the end of the series. It will be the "origin story of House Targaryen", which was one of the forty dragon-lord families that ruled Valyria, though a comparatively minor one at the time.
HBO has yet to confirm the accuracy of the leak. The leak went on to say that Borenstein's prequel was actually the first pitched, back in 2016, and that Borenstein and Goldman's projects were always the two front-runners: they are the only two that have full writing staffs for immediate development, while the other three ideas were pitches that HBO was still considering on a long development scale (i.e. planning out successor shows for the next decade or more, as a major ongoing franchise).
Drawing of the Three: July 2018 - May 2019
Martin confirmed in late 2018 that one of the five announced pitch ideas was officially rejected. Its identity is still unknown, but was quite likely the project that Bryan Cogman was working on - given that in October 2018 it was announced that he had left HBO to sign an exclusive five-year development deal with Amazon. Months later, on April 24, 2019, Bryan Cogman confirmed during post-episode interviews for Season 8 that it was his prequel pitch which had been rejected, and that due to the exclusive deal he signed with Amazon he won't be returning even as a staff writer on any of the other potential prequels. Cogman did not, however, identify what his prequel pitch was about.[17]
Leading up to the release of Martin's Fire & Blood: Volume 1 on November 20, 2018, Martin admitted that "at least two" of the remaining four prequel pitches were directly based on material in it. Fire & Blood is an outgrowth of The World of Ice & Fire sourcebook, an in-universe history book about the first half of the Targaryen dynasty's reign, starting with Aegon I and ending with Aegon III. This all but confirms the already strong evidence that two of the prequels being considered are the Targaryen Conquest and the Dance of the Dragons.[18]
Thus it the four prequel pitches still being considered by HBO were:
The Long Night (Jane Goldman)
The Doom of Valyria (Max Borenstein)
The Targaryen Conquest (probably, and possibly helmed by Brian Helgeland)
The Dance of the Dragons (probably, and possibly helmed by Carly Wray)
The identity of the fifth prequel pitch is still unknown: one of the original two that Martin said were pitched (the other one of those two was apparently Borenstein's).
Martin went on to remark in October 2018 that he had suggested two additional prequel ideas to HBO, besides the five that were announced - but it is unclear if they were ever formal pitches or just ideas he discussed with them. For that matter, it's also unclear if he was including the previously rejected sixth prequel pitch among these "two other ideas". Thus there are at least seven potential stories which Martin himself thinks could sustain prequel TV projects, though HBO has passed on three of them.
On May 4, 2019 - a day before episode 4 of Season 8 aired - George R.R. Martin made a new blog post update, confirming that one of the four remaining prequel pitches had also been rejected. He didn't clarify at all which it was, or even which potential showrunner had left the project. However, he did stress that despite what HBO was saying publicly, the two remaining pitches besides the Long Night prequel were still advancing gradually - and hinted that they had at least some basis in Fire & Blood:
"Oh, and speaking of television, don't believe everything you read. Internet reports are notoriously unreliable. We have had five different GAME OF THRONES successor shows in development (I mislike the term "spinoffs") at HBO, and three of them are still moving forward nicely. The one I am not supposed to call THE LONG NIGHT will be shooting later this year, and two other shows remain in the script stage, but are edging closer. What are they about? I cannot say. But maybe some of you should pick up a copy of FIRE & BLOOD and come up with your own theories."[19]
Potential prequel pitches
In late July 2017, Elio Garcia and Linda Antonsson, who run the major book fansite Westeros.org, made a set of videos speculating on the identity of the five prequel pitches. They co-wrote The World of Ice & Fire with Martin and have had a close relationship with him for years, and based their speculation on what prequel ideas could plausibly sustain a TV series, while taking into account that HBO will probably want them to be topics that casual viewers of Game of Thrones would be able to recognize. They believe that the most likely prequel pitches HBO would be interested in are the Targaryen Conquest and the Dance of the Dragons.[20]
Going through the Timeline of major events in the history of Westeros and the lands beyond it, Elio & Linda gave an assessment for which distinct prequel eras exist, and which could plausibly be adapted as a TV series. This only covers pre-existing stories within the legendarium that HBO might adapt, and doesn't cover the possibility that HBO might invent a new story that plausibly could have happened in the 12,000 year long history of Westeros (i.e. wars between the independent Seven Kingdoms after the Andal Invasion but before the Targaryen Conquest wouldn't "contradict" anything from the novels, while still being TV-invented content). Elio & Linda split the possibilities into two groups: prequel ideas set (primarily) in Westeros, and prequel ideas set beyond Westeros.
Possible major prequel eras in Westeros include:
Potential prequels set beyond Westeros:
Elio & Linda assume that Martin meant at face value his comment that one of the fifth prequel pitches was not "set in Westeros", and that he didn't just mean parts of another prequel might visit other lands. For example, the Targaryen Conquest might briefly show Valyria in Essos, while the Dance of the Dragons would probably involve characters making short visits to the Free Cities to hire mercenary armies, etc. Still, if Martin truly meant one of them is a full narrative whose primary setting isn't Westeros, Elio & Linda felt that one possibility was head and shoulders above all the rest, to the point that the choice seemed obvious:
Nymeria and the 10,000 ships of the Rhoynar - the story of the Rhoynish Wars, about 1,000 years ago. How the Rhoynar were defeated by the Valyrians and fled to Westeros - where they conquered Dorne, becoming the modern Dornishmen.

Elio & Linda doubted that after HBO's mishandling of Dorne in the TV series, and the overwhelmingly negative reaction it provoked, that HBO would be willing to make a prequel about the Dornish again - even for the express purpose of making up for the prior failure.

The Doom of Valyria

The Century of Blood that followed it, as Valyria's surviving colonies tore themselves apart in civil wars

The Summer Isles or Yi Ti (neither of which have prequel novella narratives, as such)
Conclusion:
Elio & Linda did not anticipate that HBO would order a pilot pitch based on the Long Night and the Age of Heroes, as there is so little established information about these events. Nonetheless, to the surprise of many, this was the first prequel for which a pilot was officially ordered. In hindsight, it does have very good name recognition with even casual viewers of the TV series (everyone knows the White Walkers as the major antagonists of the original TV series).
It still appears highly probable that two of the prequel pitches will be "The Targaryen Conquest" and "The Dance of the Dragons". They are the most extensive prequel eras to the main novels themselves, in terms of the amount of prequel novella material that Martin already wrote for them. Most importantly, HBO seemed to be seeding the ground for interest in them by making special super-sized animated featurettes on each (20 minutes on the Dance of the Dragons in Season 5, then 40 minutes on the Targaryen Conquest in Season 7).
As Elio & Linda pointed out, due to plot structure, "The Sons of the Dragon" and "The Regency of Aegon III" - two other large and distinctly defined prequel eras with their own novellas - probably were not among the original five pitches, because they are really direct sequels to prior stories. The story content of "The Sons of the Dragon" would probably be the later seasons of a 5-6 year "Conquest & Rebellion" TV series, and the Regency would only be made as a follow-up to a live-action Dance of the Dragons series.
Elio & Linda pointed out that HBO would want "name recognition" for viewers who didn't read the books, and some things like the Blackfyre Rebellion were never mentioned by name in the live-action TV series, probably ruling those out from the (first round) of pitch ideas. Moreover, later prequels after the Dance/Regency eras don't have any prequel novella outlines yet - but eventually will, when Martin finishes Fire & Blood, Volume II. HBO probably wouldn't start making a new series about Aegon IV or the Blackfyre Rebellions when Martin will be producing substantial new material on it in the future.
References
Community content is available under
CC-BY-SA
unless otherwise noted.