Now that everyone has seen Star Wars Episode VII: The Force Awakens, here's a breakdown of Game of Thrones cast and crew who have appeared in Star Wars productions:
Original Trilogy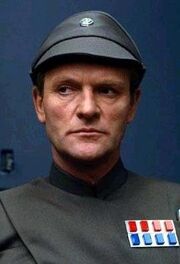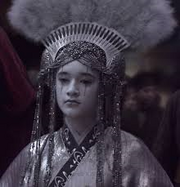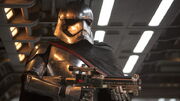 Vader: "Admiral Ozzel came out of lightspeed too close to the system."
Veers: "He...he felt that surprise was...wiser...
Vader: "He is as clumsy as he is stupid! General, prepare your troops for a surface attack."
Tyrion: "So you poisoned him?!"
Pycelle: "No! Never!"
Tyrion: "But you let him die, made sure he succumbed?!"
Pycelle: "La...La...Lannister! I always served Lannister!"
Prequel Trilogy
Keisha Castle-Hughes - Obara Sand in Game of Thrones, Queen Apailana in Revenge of the Sith - the new elected queen of Naboo, who appears without dialogue during Padmé's funeral (wearing heavy royal makeup so she might be difficult to recognize at first glance - also she was 15 years old at the time).
Sequel Trilogy
Gwendoline Christie - Brienne of Tarth in Game of Thrones, the 6 foot 3 inch tall Christie plays the imposing Captain Phasma, the commander of the Stortroopers who wears chrome armor. She never takes her helmet off but her voice is clearly recognizable - while she doesn't appear much in it, Christie openly said before the film came out that it was essentially a cameo to set up Phasma for when she makes major appearances in the next movie, so we'll be seeing more of her.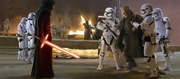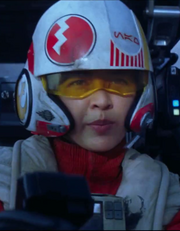 Max von Sydow - The legendary Swedish actor was recast in the role of the Three-eyed raven starting in Season 6 of Game of Thrones (the character only appeared in human form once before in the Season 4 finale). In The Force Awakens, he makes a short but prominent appearance at the beginning of the film as Lor San Tekka, the informant on Jakku who gives Poe the piece of the star map, but is then captured and confronted by Kylo Ren.
Jessica Henwick - Nymeria Sand in Game of Thrones, the X-Wing pilot Jessika Pava (nifty, they have the same phonetic first name) callsign Blue Three. You might not recognize her at first because she's wearing a flight helmet with a visor during most of her appearances, though she does have speaking lines as the pilots signal each other during the battle. She survives the final battle and is seen at the base at the end of the movie (perhaps to appear in future films?) This means that the actresses for not one but two of the Sand Snakes have appeared in Star Wars.
Thomas Brodie-Sangster - Jojen Reed in Game of Thrones, Petty Officer Thanisson in The Force Awakens - the First Order conn officer who announces that there is an unscheduled departure in the TIE fighter bay, when Poe and Finn make their escape.
Mark Stanley - Grenn in Game of Thrones, credited as one of the other six "Knights of Ren" in The Force Awakens - he has no speaking lines, always wore a helmet, and appears only during the brief flashback vision to Kylo Ren's attack on Luke's Jedi temple - it's possible that he will appear more in the next movies.
Miltos Yerolemou - Syrio Forel in Game of Thrones, in The Force Awakens he made a cameo as one of the aliens in Maz Kanata's bar (and thus was apparently unrecognizable under heavy makeup).
Emun Elliott - Marillion in Game of Thrones, the minstrel who got his tongue cut out by Joffrey's order in Season 1. In The Force Awakens, he plays Major Brance, a human and resistance base officer, that reports to Lei that the First Order has attacked Jakku.
Liang Yang - The stunt performer who in The Force Awakens played the Stormtroopers FN-2199 ("Traitor!") who fights with a stun baton against the lightsaber-armed Finn. In Game of Thrones, Liang Yang was actually Oberyn Martell's stunt double, for his duel against Gregor Clegane.
C.C. Smiff - one of the stunt coordinators working on Game of Thrones, specifically in charge of coordinating the sword fight sequences. He also served as a swordmaster/stunt coordinator for The Force Awakens (so both Jon Snow and Kylo Ren's sword moves were actually taught by the same person).
Nina Gold - As you may have guessed from this list, Game of Thrones and The Force Awakens actually had the same casting director: Nina Gold, who won the 2015 Emmy for Oustanding Casting for a Drama Series for her work on Game of Thrones. This probably explains how a couple of Game of Thrones actors wound up in the movie. She has always been consistently praised by fansites for always picking great actors, even those who were previously relative unknowns, and even in comparatively minor roles in the TV series.
In Nina we trust.
Anthology films:
Emilia Clarke - cast in the upcoming Han Solo anthology film, set before the Original Trilogy.
Ian McElhinney - cast as General Jan Dodonna in Rogue One, set immediately before the events of A New Hope.
Spencer Wilding - one of two stuntmen who perform in the Darth Vader suit in Rogue One (in Game of Thrones he is a stuntman who plays a White Walker).